Polka Dot Orchard Guest Designer!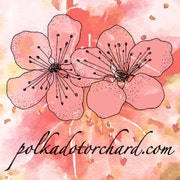 Visit Polka Dot Orchard for all of the great designs available
I was inspired to join the 'Tag You're it!" challenge. The image was so sweet! Polka Dot Orchard has a Digital Tea Pot as well as several types of flowers to add to the arrangement!
Spectrum Noir Tri-Blend Alcohol Markers, Green Turquoise, Ice Blue, Ice Grey, Orange, Coral, Spectrum Noir Artliners Black Pen.
Digital Sentiment STAMPlorations (Retired FREEBIE 2017)
=======================================
Now my friends...it is YOUR turn to get crafty!
Thanks for coming by my blog!
LOVE!